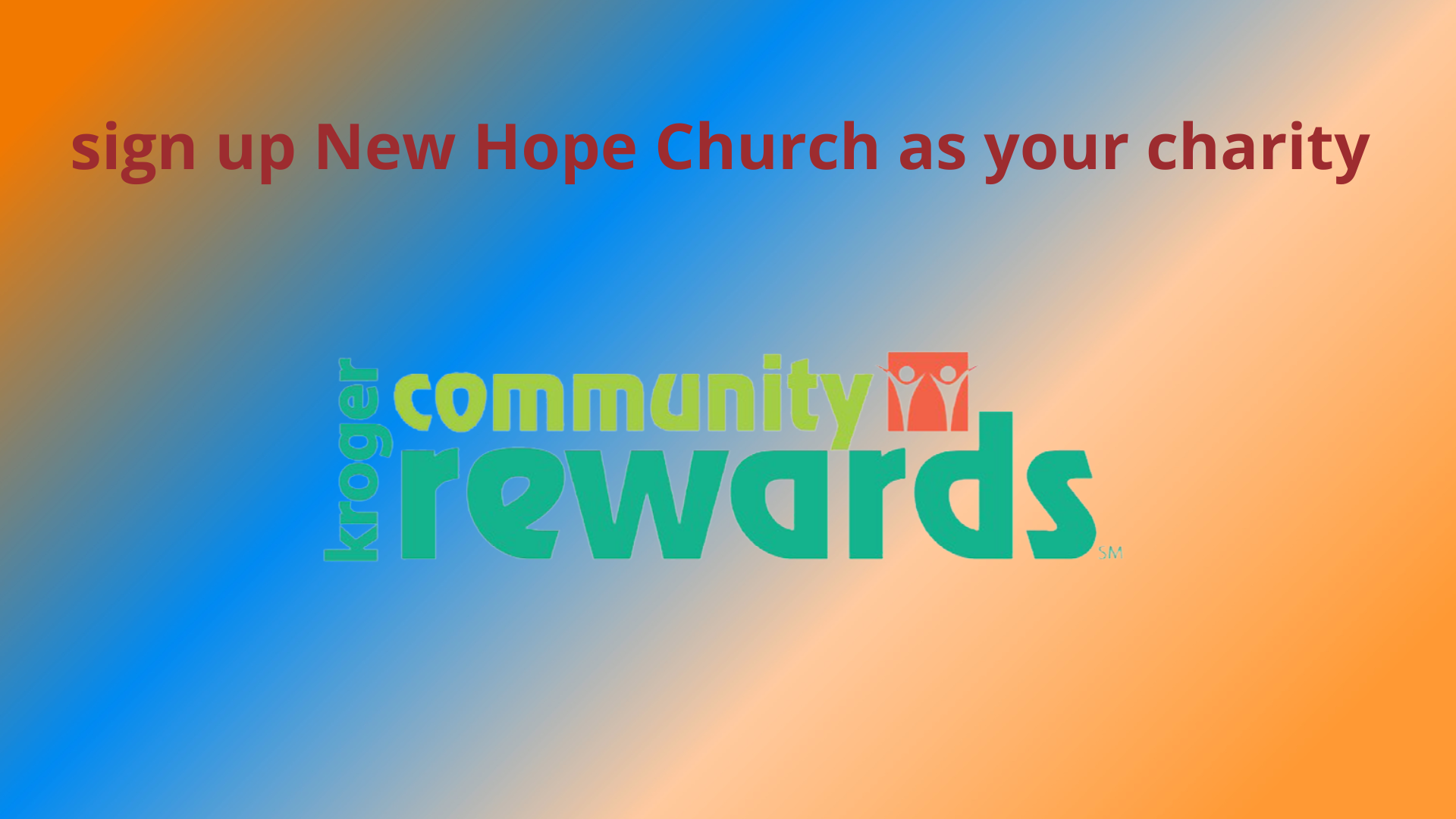 DONATE TO NEW HOPE WHILE YOU SHOP
Please be sure to sign up New Hope Church as your charity for community rewards through Kroger Community Rewards. It doesn't cost you anything. New Hope will get a small percentage of what you purchase. If you have questions, please email the church office or call 317.888.4673.
Simply go to kroger.com, select the "Savings" and then "Community Rewards." Select "Link Your Shopper's Card." You will search for New Hope or enter our code of VE588 to enroll.
If you have the Kroger app, touch the 3 lines in the upper left corner. Choose "Rewards" and then "Community Rewards." Enroll with New Hope's code of VE588.
We currently have 28 households signed up and New Hope received $363 so far this year.